Surface Finishes
We can achieve flexible surface finishes on molded pulp products:
For wet press technique, the surface can be very smooth;
For dry press technique, the surface is naturally rough;
Embossing and debossing can be built into the molds to avoid extra mold cost;
We can do silk screen printing, transfer printing, hot stamping and full color printing;
Hand painting and hand drawing can be easily applied on the paper-like surfaces;
Laser engraving is also possible to achieve unique branding style;
Etching directly on the molds can leave special texture on the surfaces.
See Examples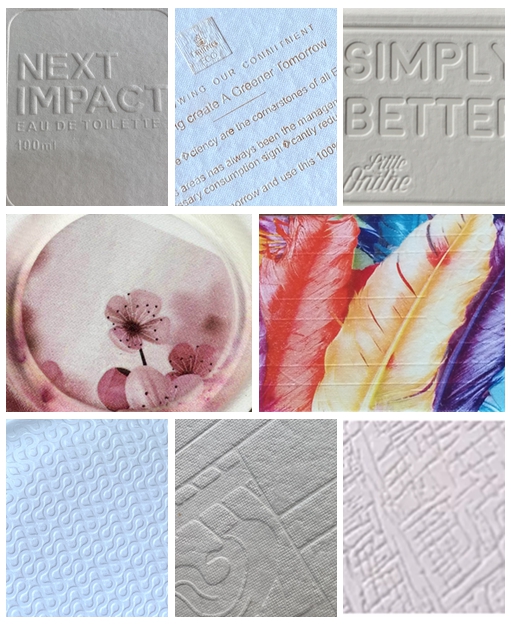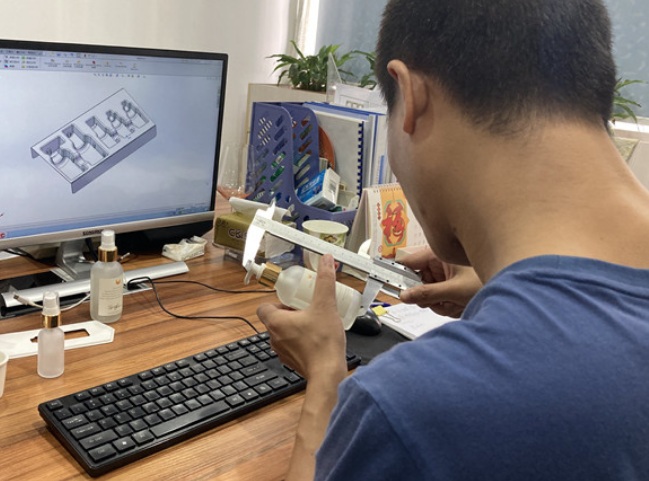 Research & Development
We provide one-stop service from designing, mould developing, sample making to bulk manufacturing.
We design customized packaging solutions based on different purposes, product features and budget.
We keep developing new applications such as shoe inserts, hangers, ash trays and other home & garden products out of pulp molding process.
We also assist in sourcing relevant packaging materials from our partner factories.
Molds
The quality and appearance of molded pulp products has much to do with molds. Our self-owned mold workshop is equipped with advanced mold making machines and experienced technicians.
The mold material is Aluminum or steel, but we can make rapid prototypes out of 3D printing or EPS foam in first stage to save time and cost.
It takes 2-3 days for rapid prototypes, 5-7 days for Aluminum prototypes and 10-12 days for production molds.
Develop your own molds NOW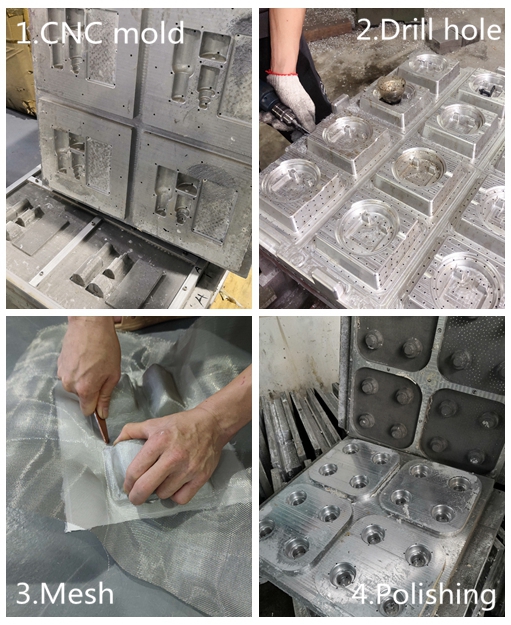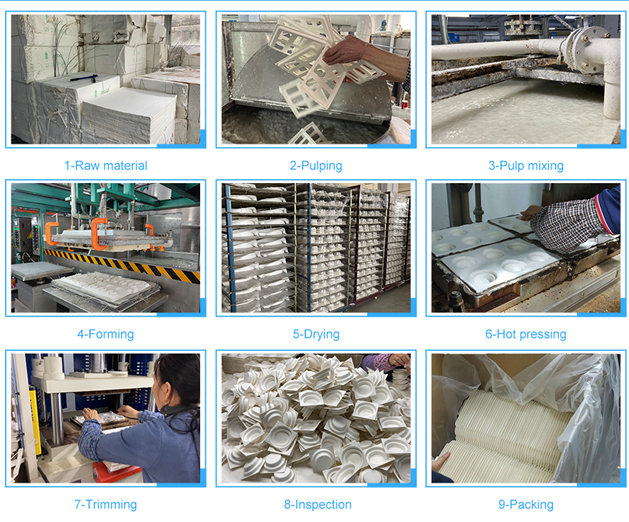 Production Process
We use renewable sugarcane bagasse, bamboo fiber and recycled paper as raw materials. The materials are first mixed with water and beaten into slurry, then the slurry is molded into different shapes and thermoformed under high temperature and pressure. No harmful substances are added in production and there is no waste water or gas.
All our molded pulp products can break down in soil in short time, within about 3 months. They are a good option to replace plastic products.